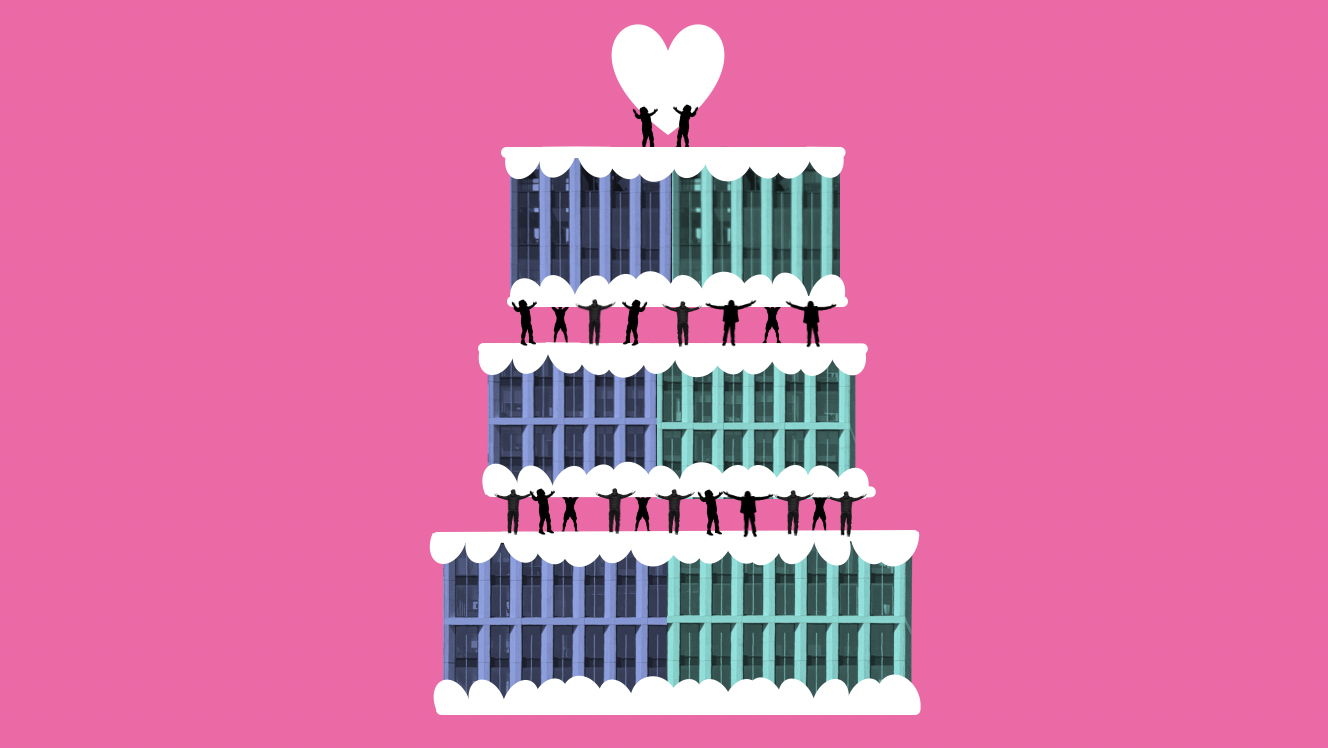 04 Feb

Don't Merge People: Lead Them

The wedding bells are ringing practically every day. Last year, AT&T announced it was merging WarnerMedia with Discovery, Canadian Pacific Railway took over Kansas City Southern, and Microsoft acquired Activision. Back in my hometown of Charlotte, NC, Signet Jewelers, Ltd. acquired Diamonds Direct USA Inc., for $490 million in cash. Not to be outdone, a group of private equity companies is purchasing Medline Industries and their $10 billion in debt in what will be one of the largest leveraged buyouts in history.

Mergers and acquisitions (M&As) hit a record this past year, fueled by low interest rates, a surge in private equity fundraising, and historic changes to industries, markets, and consumer patterns brought on by the global pandemic. The total value of M&A transactions increased by a whopping 65% in 2021, reaching nearly $6 trillion USD. In 2022, it will be no different, as U.S. GDP continues to grow and corporate earnings and cash balances swell in kind. All surely good news for the future of our global economy? I'm not so sure.

The problem is that an estimated 70%­­ – 90% of M&As fail, according to a Harvard Business Review study. Meanwhile, the bottom seems to be falling out everywhere. Consider the issues of the day: climate change, populist politics, socioeconomic inequalities, inflation, supply chain woes, and of course, a virus; we are living in turbulent, dangerous times. Just as corporate leaders are taking bigger gambles on the fates of millions of employees, these same employees feel stressed, burnt out, uninspired, and unfairly compensated.

The real question leaders should be asking is: what happens when the Great Acquisition meets the Great Resignation? As corporate continents collide, the danger of wrecked projects, careers, lives, and companies looms larger than ever before. What can organizations do to beat the odds and ensure a successful union?

For M&As to actually work, leaders need to actively rethink how their new organizations will ensure fairness, equity, inclusion, and meaning. M&As aren't mergers of brands, assets, market share, or technologies—they are unions of people and cultures. This is why organizational culture and, ultimately, the psychology and emotions of employees matter most of all.
The real question leaders should be asking is: what happens when the Great Acquisition meets the Great Resignation?
Culture is The Purpose
History is littered with examples of M&As where people and culture were an afterthought and failure followed. Consider Ford's $6 billion acquisition of Volvo in 1999. It looked like a great deal on paper. But the acquisition would eventually be deemed a failure in large part because Ford's hierarchical, process-driven teams clashed with those from Volvo, where flexibility and worker empowerment were emphasized. The U.S. automaker eventually sold off Volvo 11 years later for $1.8 billion. Sprint's $35 billion acquisition of Nextel in 2005 is another example: When buttoned-down, process-driven Sprint failed to fully integrate Nextel's entrepreneurial, casual culture, the clashes affected "everything from advertising strategy to cellphone technologies," The Washington Post reported. Only three years later, Sprint decided to write down 80% of the value of the failed merger.
Cultural divides, such as those between "loose" and "tight" organizational cultures often are the Achilles' heel of M&As, according to research by University of Maryland psychologist Dr. Michele Gelfand and Ivey Business School professor Chengguang Li. After studying more than 6,000 mergers between 1980 and 2013, they found that an organizational cultural divide negatively affected the acquirer's returns. So in the long-term, not paying attention to how people integrate, how the change impacts people, and who the people are that are leading the change are all led to the destruction of billions of dollars in value (and the careers and lives of thousands).
That's because culture always drives performance. What is organizational culture? It is the implicit, unwritten rules that set the strongest expectations around how people choose to behave at work. It is "the way things are done around here." Ed Schein, a retired professor from MIT's School of Management, taught his students that there were three ways to study a group's culture: its "artifacts" (physical space and behaviors), its beliefs and values, and the underlying assumptions behind those values.
Regardless of whether they are explicit or implicit, any strong culture helps us feel safe, secure, and confident that we understand the "rules of the game." And every culture is powered by the habits, beliefs, emotions, and biases of every individual in the organization.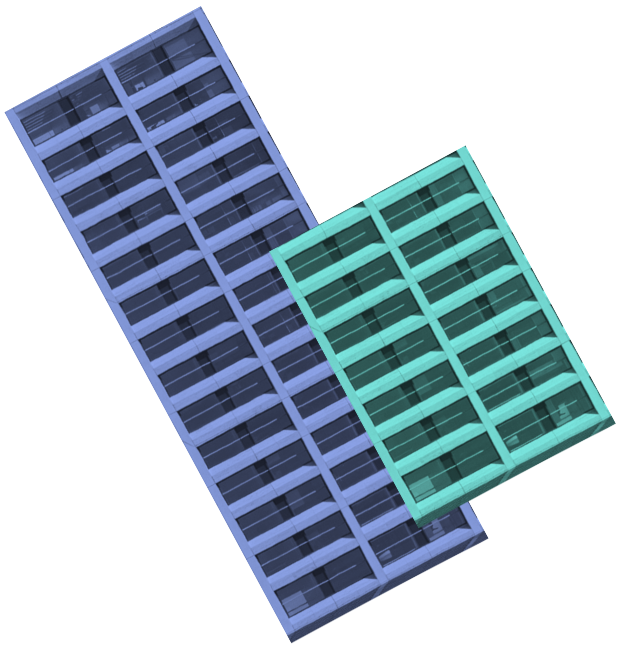 Emotions Are Data
This is one of the many intricate reasons why M&As are often doomed from the start: because the leaders driving the change have not taken account of the individual psychologies that are changing as well. Layoffs and the fear of layoffs are, of course, very unsettling. But any challenges or changes to an organization's many cultures can be just as threatening too.
Change is usually perceived as a threat, even if its ultimately for the better. That's because anything unknown automatically triggers our brain's fear response. Our frontal lobe (the seat of our rational thinking) shuts down and the primitive brain takes over. This is an ancient process, designed by evolution to keep us alive. But in an organizational context our cognitive capacity for happiness, productivity, generosity, and contemplation have been completely disrupted.
As a leader, you need to pay attention to this psychological response when you proceed through the stages of a merger or acquisition. Pay close attention to what people at all levels are feeling, expecting, and projecting. When you see what other people are feeling, that's information about what their motivations are and what's occupying a lot of their energy and attention. Without that information, you're handicapped as a leader. This might be the important data point you can gather.
As someone who loves data and tends to be top-brained, the insight that emotions are data has made me a lot more comfortable bringing them to the table. With this data in hand, leaders can ask the right questions, at the right time, and listen for guidance. For example, employees might feel:

Stressed, because of heavy workloads with many deadlines

Unsettled when their old beliefs conflict with the organization's new expectations

Defensive with an onslaught of more feedback and potential criticism about their performance

Resentful and isolated when they are asked to take on greater responsibility without sufficient authority

Uncertainty and ambiguity about the future of what they're doing

Confused about what counts as success

Frustrated, purposeless, and disoriented
Here is something crucial to understand: being able to recognize these emotions and name them back to your employees will go a long way towards relieving fears and bridging trust. Like in any relationship, employees want to and deserve to be seen and heard. Then the next step is building out policies, people, and programs that can help ease these emotions and encourage more positive ones in turn.
Most importantly, this kind of listening should happen throughout the organization. Team members, middle managers, junior staff and even vendors and contractors should all be included. This process can begin with anonymous surveys, interviews, and sentiment analysis. Every internal stakeholder group should be represented in expressing how they feel about the department or the organization. The timing of this really depends on several factors. There isn't a one size fits all answer to when this needs to happen. But leaders must account for the experience of their employees and they can't do so without asking them the right questions, listening to their responses, and then taking appropriate action when they can.
Like in any relationship, employees want and deserve to be seen and heard.
This Isn't A Mosaic, It's A New Piece of Art
Many leaders have the understandable tendency to think that adding new people or bringing in new cultures is a process of accretion. "We need to take the best of what they have to offer and mix it with what we have." But that's the wrong way to go about it. A body will reject the healthiest organ if it believes that it's not itself. Similarly, mixing in new perspectives with the intent of them "melting" into your culture could just as easily seed pockets of animosity, islands of resentment, or isolated cases of losers amidst the winners.
Culture is totalizing, which means that all eccentricity and difference often bends towards what the culture demands. Even if a larger multinational firm is acquiring a small boutique company, it's important to see that the entire culture will be augmented. The best thing to do is to consider that these new voices are heralding a new culture for everyone. And that this new culture should be supported, with clear direction, from the top on down.
Before you can figure out how to best incorporate new perspectives, you need to clearly name what exactly you are. This discovery process should begin with the new company's mission statement and values. These ideas often are the very foundation of your organizational culture. If you don't have one, then it's no wonder that your culture is weak, chaotic, toxic, or undefined.
Maybe your department now must think about producing its own mission statement, or reworking its mission statement in light of new leadership. This new statement must be a collaborative effort of all rungs on the ladder, not just the senior leadership. For buy-in and confidence, this can't be the "new guy's" vision, but the new vision created and shared by everyone.
Like with everything hard, this process requires practice and patience. A new culture and harmonious team isn't made through a single PowerPoint presentation or feted after a new mission statement is released. It happens in subtle ways, through personal interactions, informal moments, and working together.
If your company is embarking on its own Great Acquisition, these are some of the steps you'll need to take to avoid a Great Resignation or worse. Let your people and the culture they define be the guide.
In my next article, I'll look at the big picture: how M&As, in part, represent neoliberalism's financialized human capital, that makes profits, and not people, the goal.

We help good leaders build
human-centered organizations.